Tooling Dies
Based on our motto of "Create to meet the needs of customers", we provide various services on planning, designing, fabricating and selling of high quality and high accuracy metal forming tooling die such as transfer die, progressive die, single operation die, and forging die.
Transfer Die
Cut blank is fed by transfer feeding device into tooling die sequentially.
Motor Case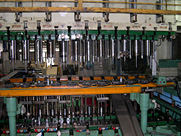 High accuracy within ±0.05 mm at off center, squareness & flatness.
Food Can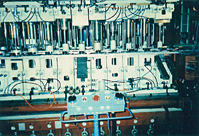 Two parts are assembled in the die, on 300tf transfer press with dual transfer unit.
Progressive Die
Coil material is fed into tooling die by coil feeding device sequentially.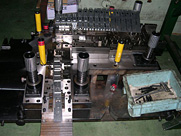 Progressive Die Built in Two Parts Caulked into One Part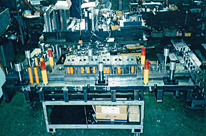 Progressive Caulking Die
Forging Die
Automatic feeding device of slug material with the standard die set.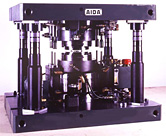 Standard Die Set For Cold Forging Die

Cold Forging Processing Using Standard Die Set with Automatic Slug Feeder
New Release!
Press Forming and Press Tooling Die Handbook
This is an outstanding handbook that was written based on plenty of experiences.
Layouts and construction drawings of various tool and die will be useful to develop design skill of sheet metal tool designers.
We are waiting for your inquiry.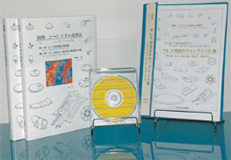 Press Tool Design Hand Book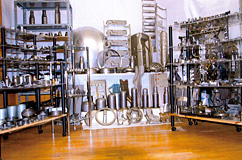 Samples Products for the Hand Book
Sample for the Hand Book