Other Machines
Automatic Shavings Compactor
Volume Reduction of Materials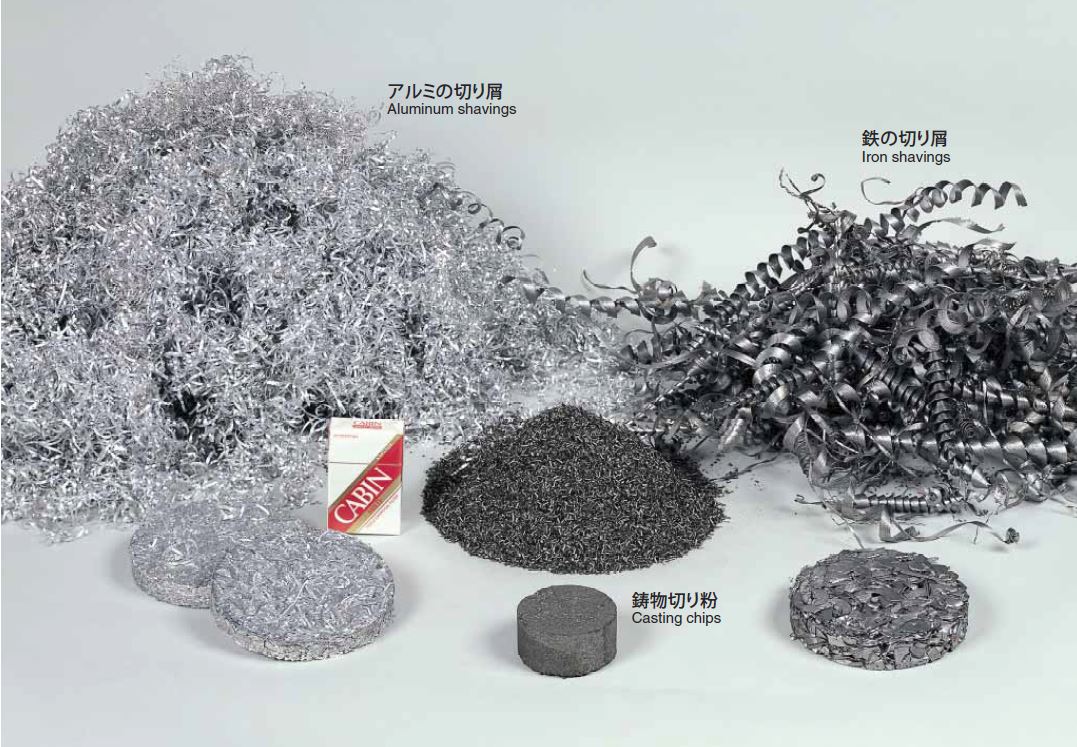 You can reduce the volume of shavings and chips down to 1/40.
The compactor will help your company to obtain ISO 14000.
Optimal for iron, casting, aluminum, brass and other savings and chips.
You can hold shavings under discriminatory control.
You can save transportation costs and save space for storing shavings.
In the process of pressing, liquid on shavings can be separated and collected.
Grinding sludges can also be compressed.
Automatic Shavings Compactor Equipped with Crusher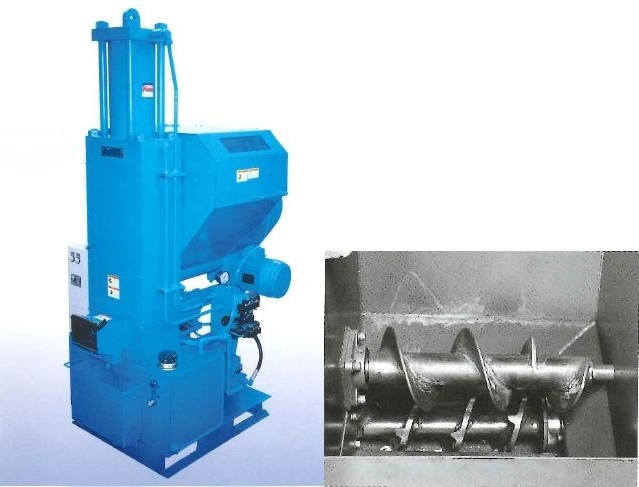 Optimal for environmental preservation and recycling.