Consignment Sales Representation
We will support expansion business of Customer's Developed Products for industry market.
Especially, we can promote under various sales networks which build WISMA up in the World-wide market.
Please feel free to contact us when considering to expand your business, soonest.
Customer's Products
ゆBolt and Nut without Loosening "W-V-LOCK" (PAT.)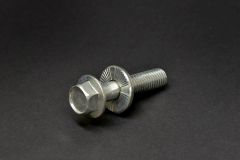 W-V-LOCK uses a Ratchet Anti-Loosening Mechanism among the bolt, nut, and washer.
The bottom surface of washer is made with small projections to attach itself firmly against the work surface, which successfully eliminating vibration loosening semi-permanently.
"Asymmetry Screw for Wooden Material by Taff-Tighten"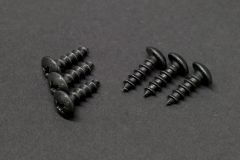 Tough-Tighten Screw has advantage for hard to lock the Medium Density Fiberboard, Particle-board and other Composed Wooden-boards by each other.
It keeps strongly tighten and get stability condition by asymmetry thread of screw.
Also, this screw does not make wooden waste when tighten the screw, then eliminate the "Un-Stability" condition after tighten.
Our Tough-Tighten Screw makes solutions for you to lock the composed wooden boards.
| | |
| --- | --- |
| Material | Steel/SUS |
| Process | Header Work |
| Standard Size | 3.5×13, 4×13, 4×20, 6×60mm |
| Special Order | φ3.5~8mm (Diameter), L13~200mm (Length) |